Moblog Junior #4
Junior is bored...
Hi everyone! I just made a beautiful drawing of myself, because Junior was bored. But the drawing is now finished, so I'm bored again, so I've decided to blog some more.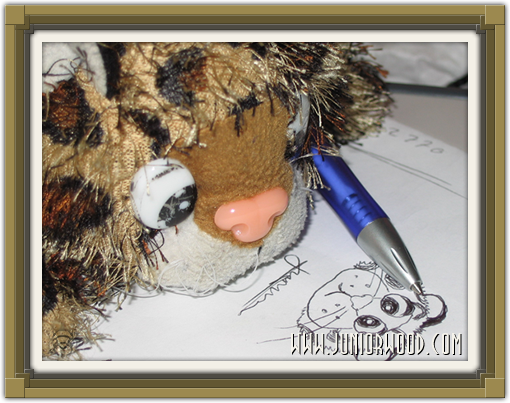 My secretaries keep on telling me that I will "Spore" in Leipzig, but they always tell me that I don't spoor (in Dutch this means that I am a nutcase)! Junior still doesn't get it. How can Junior "Spore" and not "spoor" at the same time?
Junior confused...
Junior will think very hard about this. If Junior gets it, Juunnniiooorrrrrrr will return...
---