MySims Kingdom Moblog #2
Wooooooosh, Junior is back again! Nu at EA, but the presentation hasn't started yet. The pers ran a little late, said aunt Nita, so the fansites presentation will start a little later. But now Junior is really on time, and aunt Angela has joined, and we're eating a nice bun or two. They are really tasty and Junior is always hungry! Junior is looking forward to the presentation of MySims PC and MySims Kingdom. Tim has also chatted with us for a bit but he is now somewhere else. It's very nice here with hippie music from the female secretary, so Junior is enjoying himself a lot! Well, Junior hasn't got anything else to say right now, so Junior will finish eating now and then Junior will be back after the presentation to blog again. Later!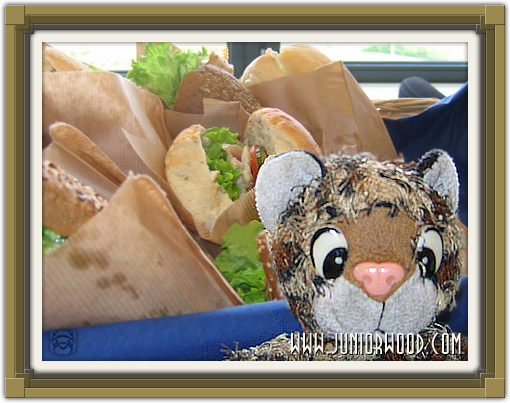 Junior loves these bread rolls!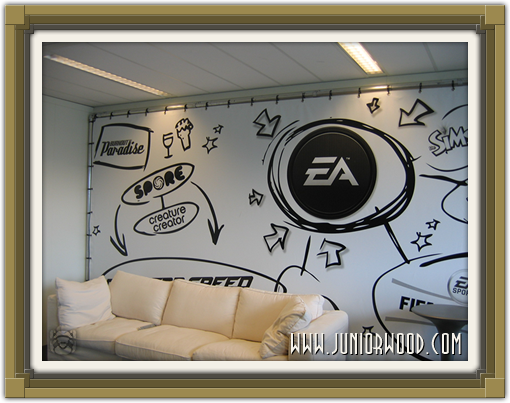 Beautiful wall.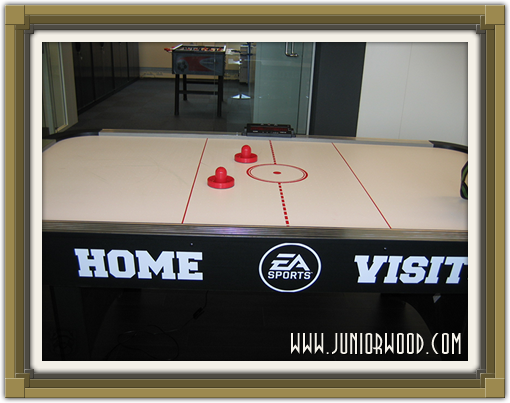 Air hockey at EA.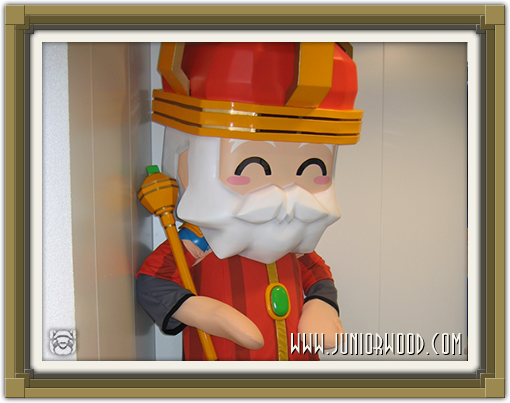 This is actually Superman wearing a King Roland outfit! Junior is not kidding!
---