Spore Event Moblog #2
Junior likes the lights!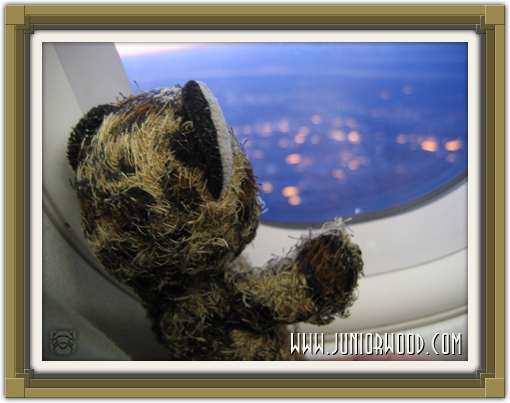 Aaaah, Junior is back again! Junior is already on the plane to London, high above the ground. It's still dark out so the lights of Amsterdam and other villages and cities are really pretty. We're now flying above water, and when we land in about an hour we're already in England. It's not as far as flying home [San Francisco - male secretary], so Junior can't sleep anymore. Still, Junior is really excited. Junior is getting a bun and something to drink from the people on the plane, so Junior is going to fret! Later!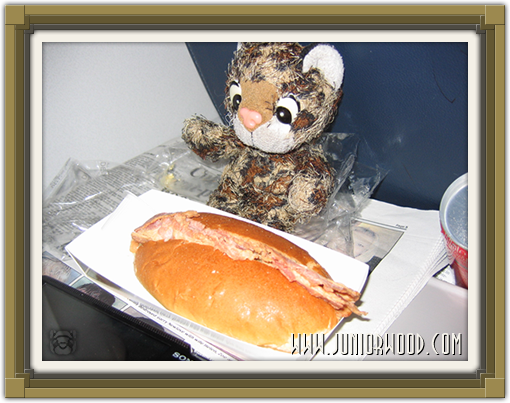 Junior thinks the airplane food is pretty good!
---