The Sims 2 FreeTime Moblog #1
Juunnniiooorrrrrrr is traveling again. Junior is on the train again. Junior has a really exciting day ahead of him. Junior gets to go with the secretaries (mommycat and daddycat) to Amsterdam! Because Junior has a lot of free busy time, and soon the Sims will too! Today not Tim but Bim is in Amsterdam. She will show The Sims 2 FreeTime there. Junior is very curious and can't wait! But first Junior has to go by train to Amsterdam to get picked up by aunt Angela and uncle Martin. We are only in Helmond now and have to change in Eindhoven. Junior will blog again later. See you then!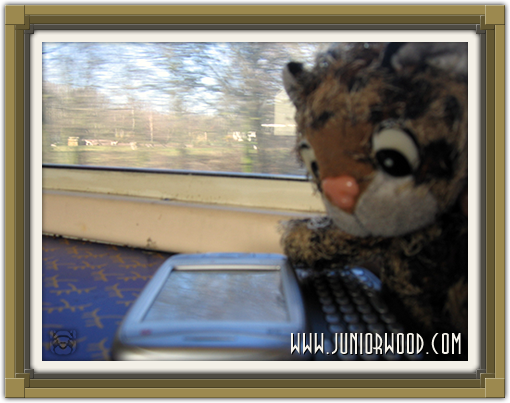 Junior on the PDA, moblogging!
---