Sims 3 Hands-on - Moblog #5
Weeell, Junior's veeeeeeeeery long day is over! Junior's feet are killing him because of all the walking. Junior could watch the female secretary build her house for a while, and she did a great job! It'll be put on the Exchange in a little over two weeks time! Afterwards Junior went to McDonalds with the secretaries, aunt Angela, uncle Martin, uncle Wouter, uncle Jordy and aunt Madelon, to get some food and drinks, because Junior was really hungry! And then Junior had to wait for the train on the station, and now Junior is back home.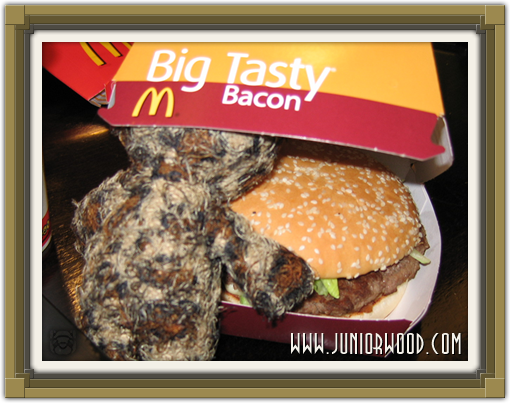 Junior at McDonalds.
All in all, Junior has had a super day and wants to play the Sims 3 again tomorrow! But Junior has to wait almost three weeks, until it's out in the Netherlands. But now it's time for Junior to go to sleep, Junior will put some pictures online tomorrow, so bye!
---