Junior's blog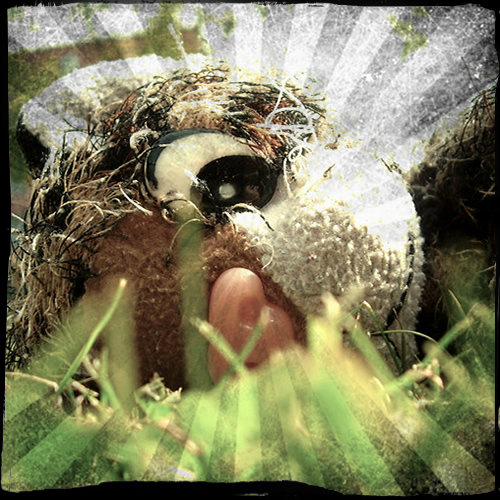 Junior loves to chill in the grass on Union Square in San Francisco. Except this was taken in The Netherlands. Hmmm. Junior thinks it's time to go home!
---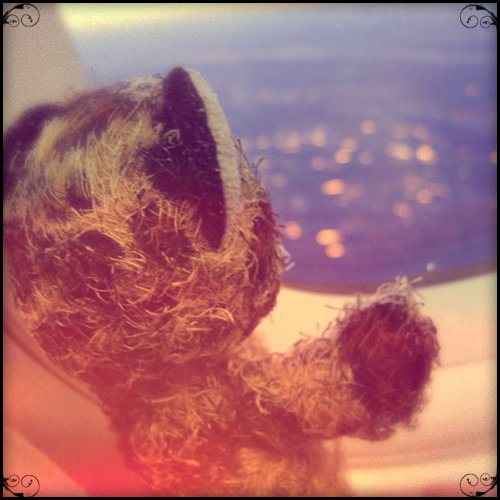 Junior loves traveling. Junior thinks this was in the plane to London in 2008.

---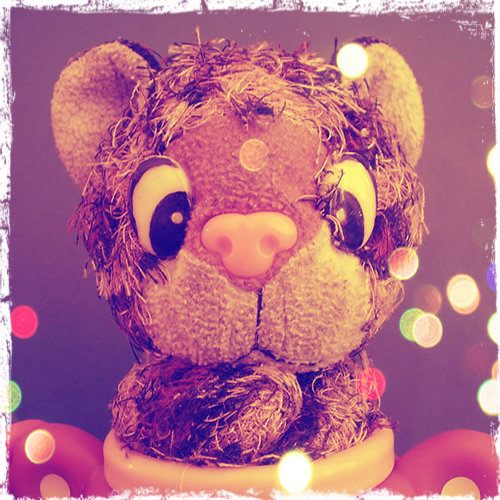 Junior had a beary cool photoshoot a few years ago with this beary cool bear mug. Doesn't Junior look spiffy?
---