Junior's blog
We are back at Pizzahut, pizza has been ordered but it's not here yet. Junior is here with the secretaries and Robert and Fabian from SimsZone.de.
Robert and Fabian don't really like onion on their pizza, so half of the pizza is with onion and half of the pizza is without onion. Guess which half is for Junior?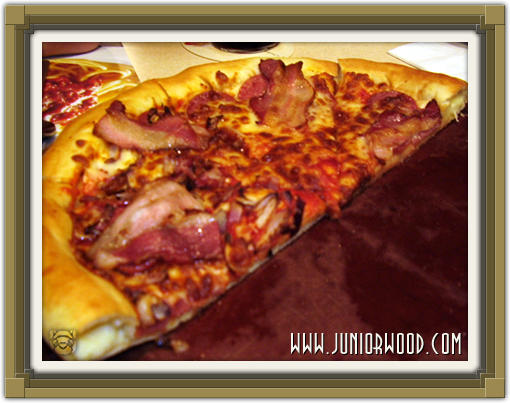 ---

Junior is bored...
Hi everyone! I just made a beautiful drawing of myself, because Junior was bored. But the drawing is now finished, so I'm bored again, so I've decided to blog some more.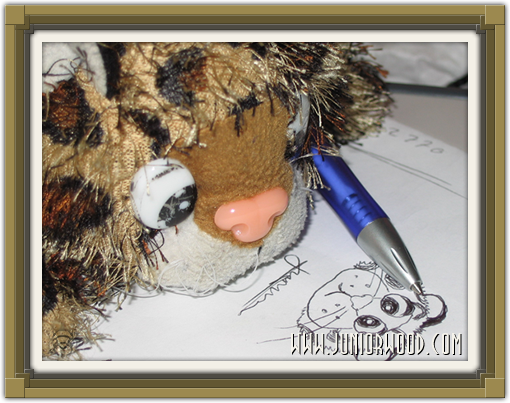 My secretaries keep on telling me that I will "Spore" in Leipzig, but they always tell me that I don't spoor (in Dutch this means that I am a nutcase)! Junior still doesn't get it. How can Junior "Spore" and not "spoor" at the same time?
Junior confused...
Junior will think very hard about this. If Junior gets it, Juunnniiooorrrrrrr will return...
---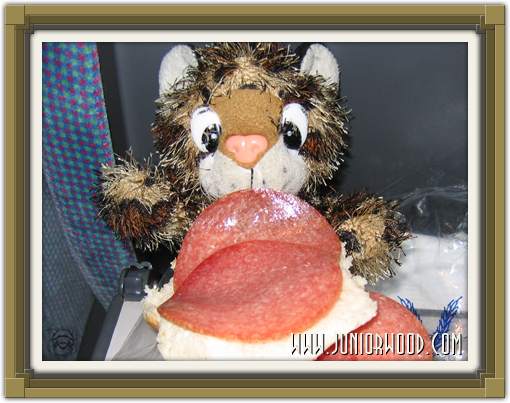 Junior takes a bite from a salami sandwich in the train from Bremen to Leipzig. The exciting trip continues, after a long nap. The nap was not the most comfortable, but Junior is well rested nonetheless.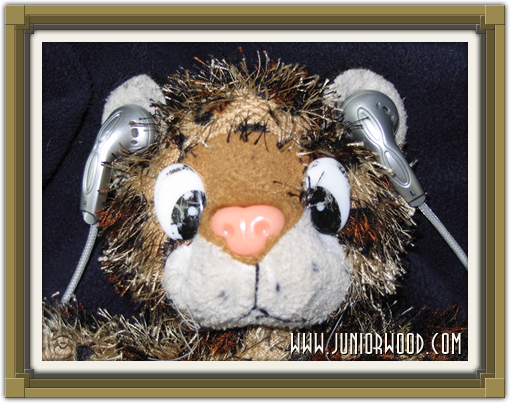 Leipzig, prepare yourself for Junior!
Roarrrrrr!
---